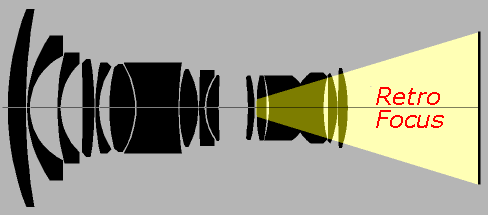 | home | analogue | pinhole | alt-photo | gallery | for sale | music | anything else | about me |
... about pinhole photography & cameras ...
##This page is still under construction##

my Linkedin pinhole group: http://tinyurl.com/pinholegroup
---
The RealitySoSubtle is a beautiful camera and I like its panorama perspective of 1:3 - especially when used vertically.
For example these blooming bushes along the borders of a small stream in some nice evening sunlight early May 2016. Shot with my RealitySoSubtle 6x17 pinhole camera. I held the camera vertical (no tripod) on a bit windy day, exposed handheld for 40 seconds. Fuji NPC160 (expired 2005) in Fuji C-41 developer, straight scan from negative.


(handheld, 40 seconds, no tripod)
---
~ Egelbeek ~
I live outside a very small town in an area called "Veluwe" in the middle of The Nertherlands. It's a very large area with fields, woods, heather and small streams. Close to my home there are some planes ruled by nature. There is a small stream called "Egelbeek" (= Hedgehog Stream) that originates close by and is also needed to transport the rain away. So you can imagine why this small stream is very important to us. Nature's natural transport of water in this area!! I like to wander around with my panorama pinhole camera and take images along this small stream. I used a wooden pinhole camera (Natasha 6x19 cm) loaded with expired Fuli RVP 120 roll film (= Velvia 50 ASA slide film). All images are straight scans without any Photoshop adjustments.



---
These images were made with my Gevabox (converted into a pinhole camera) on Fuji Superia (expired 120 roll film):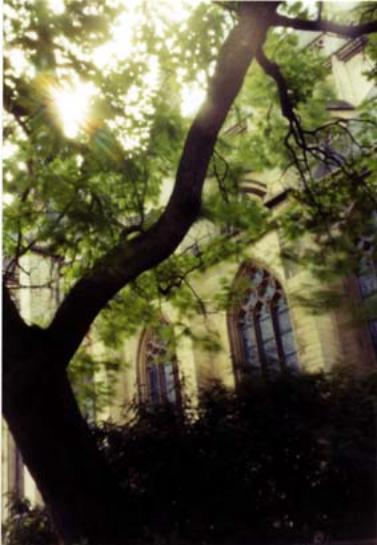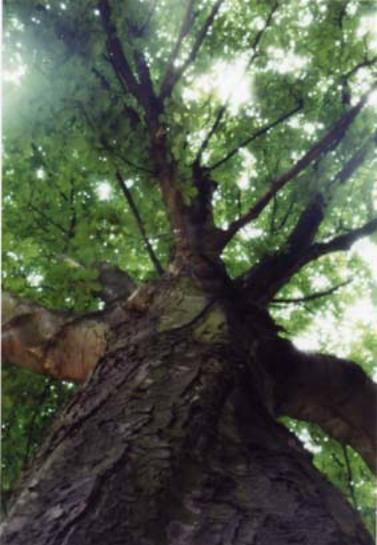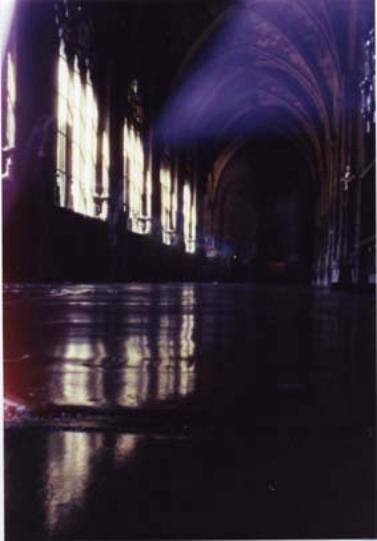 (exposure times: 30 sec. - 30 sec. - 60 sec.)
---
I made these two pinhole images with my pinhole camera from a boat on the water. I was pleasantly surprised how it turned out. The exposure was 40 seconds so I wasn't sure how it would turn out, but is has a nice hint of "Pictorialism". Shot with an old Gevabox I converted into a pinhole camera on Konica PRO400 (expired) in C-41.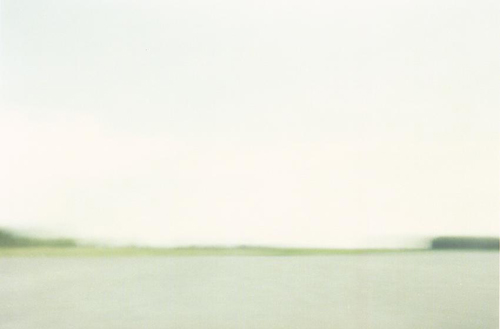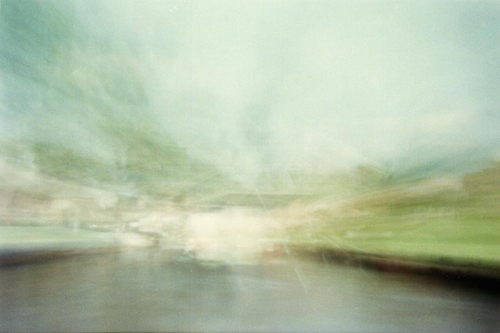 ---
I have rebuild an old Agfa Click I camera into a pinhole camera. I removed the plastic lens and placed the pinhole on the outside of the body but behind the original shutter. This camera and the Agfa Clack can be converted easely into pinhole cameras. The Clack has a slightly curved filmplane and a negative size of 6x9 cm. The Click I has a negative size of 6x6 cm. The Click gives some (nice) vignetting too. Both use 120 rollfilm.
I loaded the Click with Fuji NPC 160 rollfim and went into the fields on a very hot day for a testdrive. I found some cowes willing to pose for a few pictures. I placed my camera in the field and let the cows come close.
They are very nosy animals....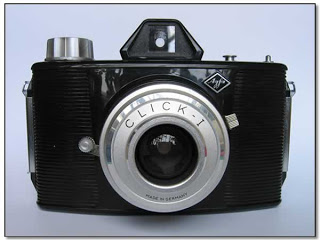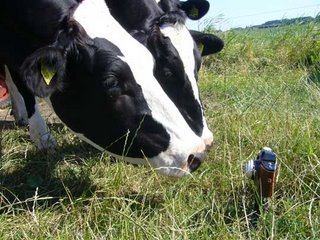 Exposure time was about 30 seconds on the middle of the day in the full (and hot!!) sun. These were the results: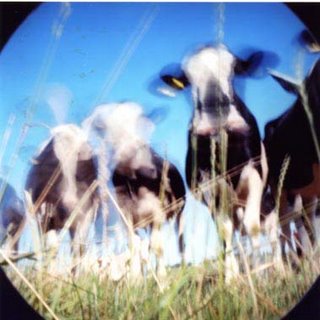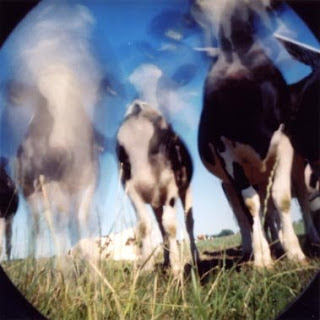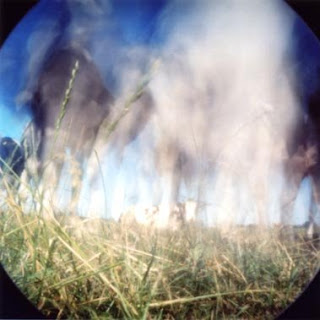 ---
Very large paper negative (size 50x60 cm) made with an ULF-cardboard-and-Duct-tape pinhole camera: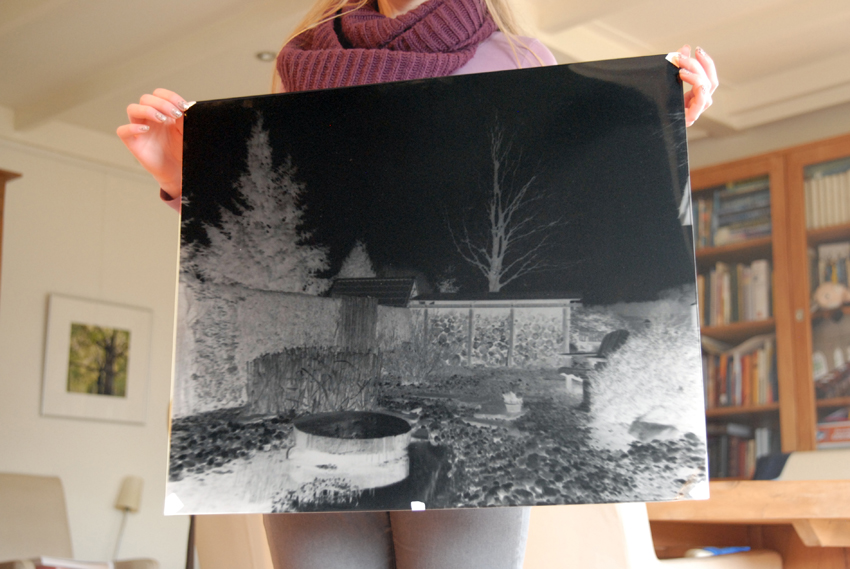 ~ same image reversed to show "the print" ~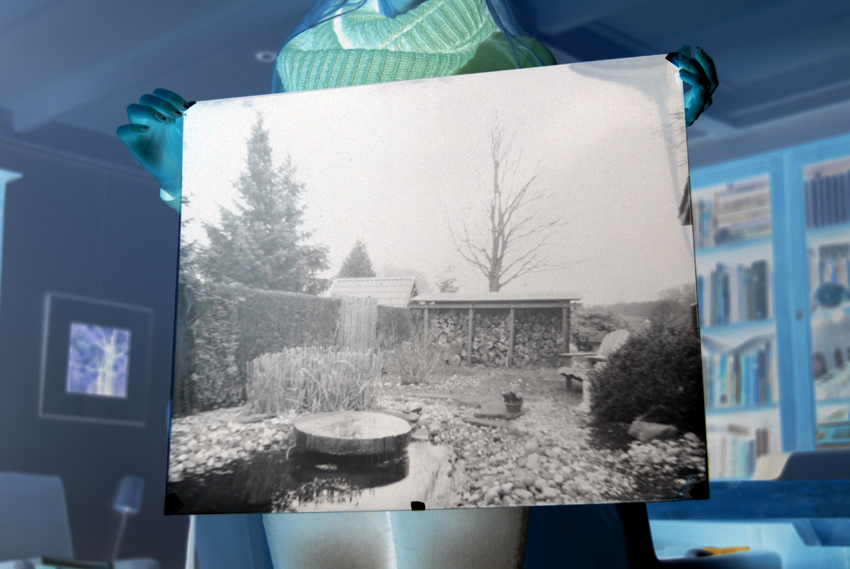 ---
My wonderful RealitySoSubtle pinhole camera (6x17):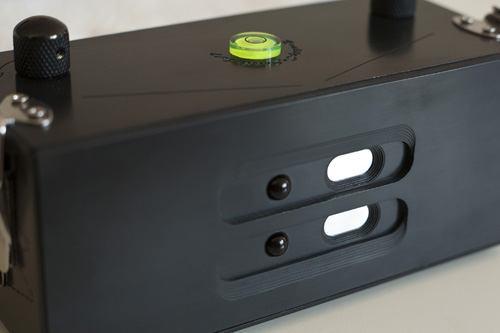 ---
"Have fun and catch that light beam!"
Bert from Holland

my blog: http://thetoadmen.blogspot.nl
my pinhole group on Linkedin: http://tinyurl.com/pinholegroup
Click here to send me an email


"... avoiding the common illusion that creative work depends on equipment alone ..." (Ansel Adams in his book "The Camera")
"... I enjoy vintage cameras as "users," rather than imprisoning them in some display case"
"... It's the bottom of a staircase that spirals out of sight ..."
"... but I just love the good natured mirth you provided ..." (a complement I enjoyed receiving)
(The lens scematics in my logo is a Carl Zeiss Distagon 21/2.8 retrofocus lens)
[ All images and texts on this site are under copyright! Please do not copy © 2016 ]